Hey Dude is an American Western comedy series that was broadcast from 1989 to 1991 on the Nickelodeon network for a teenage audience. It portrayed the lives of the new ranch owner of the fictional Bar None Ranch, his son, a female ranch hand, and up to six teenage summer employees. The show had 5 seasons, each with 13 half-hour episodes, which makes 65 episodes in total.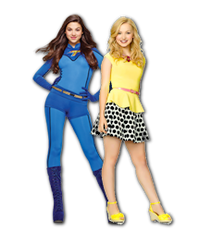 Welcome to the Wiki
The Hey Dude Wiki is a free, public and collaborative project for all, to help create a definitive encyclopedia for the television show Hey Dude.
It contains articles, images and videos about the most different topics relating to the TV series, for example to the seasons of the series and their Episodes, to the characters appearing in the episodes and the cast portraying them, or to the DVDs on which the show was published.
We welcome you to add to our knowledge base as long as what you add is concise, accurate and well written.
If you are new to Wikia, visit the Wiki tutorial, the FAQ and the Wikia help pages to get started.
Community-Corner
Welcome to the Community corner!
This page helps you stay up to date with what's happening on the wiki.
---
Statistics